Wine

Epic Games Launcher version

Rating: ❌ NOT PLAYABLE

last published 3 months, 2 weeks ago

The game does not work due to Easy Anti Cheat. Please let know Epic Games that you are interested in playing on Linux. Epic Games has released Fortnite on 7 different platforms and is currently the most wealthy video game company and yet they have made the decision not to support Linux. Make your voice heard and demand native support!

If the BattlEye Launcher opens when launching Fortnite follow these steps:

1. Quit the Epic Games Launcher and make sure no Wine processes are running.
2. Open regedit (right-click Fortnite > Wine registry) and navigate to HKEY_CURRENT_USER\Software\Epic Games\Unreal Engine\Identifiers
3. Delete the MachineId key
4. Launch Fortnite

If the BattlEye Launcher still opens repeat steps 1-4 until Fortnite opens.

Optional: After installing Fortnite add "com.epicgames.launcher://apps/Fortnite?action=launch&silent;=true" (without quotes) to the arguments field in Game options after "-SkipBuildPatchPrereq" to have Fortnite boot directly.
The Storm came without warning. 98% of the world's population vanished … then came the monsters. Lead the world's remaining Heroes in the fight to hold back the Storm. Explore the large, destructible world where no two games are ever the same. Build huge forts, craft exotic weapons, find loot and level up your Heroes. Take on the Storm with four player online co-op. Welcome to Epic Games' new Action Building game, Fortnite.
Genre:

Action, Third-person shooter

Platform:

Android, Mac, Nintendo Switch, Sony Playstation 4, Sony PlayStation 5, Windows, Xbox One, Xbox Series X|S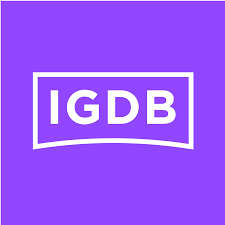 igdb

MobyGames

PCGamingWiki

WineHQ AppDB
5033 users have this game
Free-to-play