Linux

GOG + OpenFodder version

last published 10 months, 3 weeks ago

Installs OpenFodder https://github.com/OpenFodder/openfodder
libretro

Nintendo Game Boy Color version

libretro

Sega Genesis / Mega Drive version

libretro

Super Nintendo version

Make sure you have connected your GOG account in Lutris and that you own this game.
From a queue of some 360 eager conscripts waiting to go to war, you'll hand pick 15 of them to volunteer for each mission. Shoot anything that moves, throw grenades, shoot bazookas, drive tanks, fly choppers, and die as you guide your troop of no-hopers through twenty-four missions, each with a different terrain and objective.
If you like maiming, killing and mindless violence, here's your chance to wipe out all 360 men in your own army, not to mention the enemy. War has never been so much fun!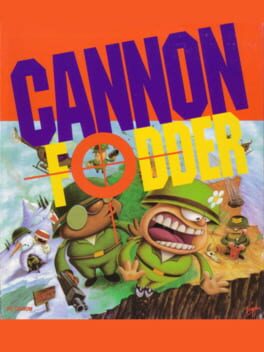 Genre:

Action, Real-time tactics, Shooter

Platform:

3DO, Acorn Archimedes, Amiga, Amiga CD32, Atari Jaguar, Atari ST, BlackBerry OS, Legacy Cellphone, Linux, Mac, MS-DOS, Nintendo Game Boy Color, Sega Genesis / Mega Drive, Super Nintendo, Windows