Linux

0.8.5 version

last published 2 months, 1 week ago

Linux

Flatpak version

last published 4 weeks ago

Unofficial Flatpak Version

Requires Flatpak to be installed on the system

Linux

Latest beta version

last published 1 year, 3 months ago
Xonotic is a free and fast-paced first person shooter for Linux, Mac, and Windows. It combines addictive, arena-style gameplay with rapid movement and a wide array of weapons. Xonotic is available under the permissive GPLv2 license.
Features:
* All Your Favorite Game Modes
All your favorite game modes and more! Expert flag-runner? We have you covered. Competitive dueler? Try XPM, our competitive settings. Want some good, old-fashioned fraggin? Go with traditional deathmatch, team deathmatch, or clan arena! All of these and more are available in the default install.
* Distinctive Weapons
Xonotic has 9 core weapons and 16 full weapons. Each weapon has a UT-like secondary fire, giving you many different options for all the scenarios you'll encounter.
* Integrated Player Statistics
Track your performance with our integrated statistics system, XonStat. View game-level data such as scoreboard results or view personal data all from the same portal. View your wins/loss ratio, frag ratio, average accuracies, and much more with ease! Best of all, no login required! Find out more about XonStat here.
* Maps
Xonotic has 18 official maps from small to large. Many more are also available from the community, including those ported from Quake! Our community has several dedicated, skilled map-makers aiming to give you a unique experience. Check out our maps under development here.
* HUD Editor
Our community recognizes the need to tailor the information on your screen to what you're used to. With that end in mind we created a modular HUD editor for you to customize exactly what you see on your screen. Stick with the defaults, add all the whiz-bang widgets, or go minimalist – it is completely up to you!
* Casual and Competitive
Xonotic is easy to learn, but hard to master! Besides thrilling action for the casual player, the game also provides e-sport opportunities for those interested in its competitive aspects. From mapping contests and monthly quick cups to sponsored tournaments, Xonotic allows every e-sport enthusiast to participate in competitions hosted by its open-minded community. Features such as simple items, fully customizable configs and servers, a functioning anticheat system, the spectator mode, and the opportunity to watch and record games makes Xonotic attractive to competitive players.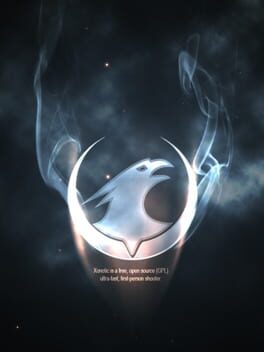 376 users have this game
Fully libre
Free