Make sure you have connected your GOG account in Lutris and that you own this game.

Make sure you have connected your Steam account in Lutris and that you own this game.
Orbis has been plunged into chaos and war rages across the land like the fires of hell. Anarchy has spread like a plague across the seas to the Empires of the South and East. The Empires, Nations and Kingdoms of Orbis have collapsed in on themselves, breaking down into Baronies, Provinces and City States. Each man's hand is set against his brothers' in terrible bloody battles for survival and supremacy. Chaos is driving the provinces apart and the Empire closer to war.
Warrior Kings: Battles is set in the amazing and living medieval fantasy world of Orbis. To conquer it will take all the cunning, resourcefulness and tactics you can muster.
Features:
* Unparalleled real-time strategy gaming. Radical 3D technology brings terrain, provinces and cultures alive like no other RTS!
* Go your own way: choose the paths of the Imperial church, the Pagan gods or that of Renaissance technology - develop different civilizations, units & abilities.
* Use real military tactics with a supreme range of combat tools - select from cavalry, rocket launchers, catapults, spies, war elephants, arch druids, elementals, golems, summoned beings and many more! Strategically use terrain, arms and formations to defeat your enemies.
* Play a mix of human and A.I. Generals, each with their own history and strategy.
* Advanced A.I. enemies exploit your weaknesses and seek alliances like human opponents!
* Valhalla Battles mode allows you to jump into the action faster and let's you play shorter games. No economy, no peasants, no research, no upgrades. It's just carnage, carnage, carnage!
* 22 mission non-linear campaign offers over 40 hours of single player gaming.
* Game modes include Skirmish, Capture The Flag, Siege, Protect Your King and many others.
Genre:

Real-time strategy

Platform:

Windows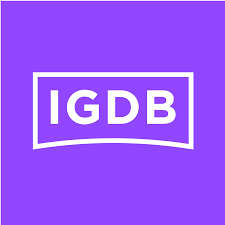 igdb

steam

protondb

steamdb

isthereanydeal

GOG
38 users have this game