Warcraft III: Reign of Chaos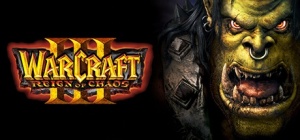 Wine

1.26b Complete Edition version

last published 1 year, 5 months ago

For CD or Digital game version.

NOTE: for better performance it is recommended that you use Wine Staging and after installing the game right click on the game entry in Lutris, then click Wine configuration -> Staging and enable "VAAPI as backend for DXVA2 GPU decoding "

Ingame videos enabled again, and fixed launching issue (folder with incorrect name)

Wine

1.30 version

last published 6 months, 3 weeks ago

For CD or Digital game version.

When Prompted by the installer, please set the install directory to 'Program Files', NOT 'Program Files (x86)'
Although the installer fails on asking for the cd-keys on first launch of the game it will ask for the cd-keys without failure. If the cd-key window is blank just moved it out of screen bounds and move it back in. Some rendering issues.
Popular fantasy real-time strategy featuring both online multiplayer and a story driven single player campaign.