Starship Titanic
released in 1998
Wine

CD + cnc-ddraw version

last published 1 year, 1 month ago

"Starship Titanic" CD edition with support for modern screen resolution.

This script uses cnc-ddraw: https://github.com/CnCNet/cnc-ddraw
To modify graphic config, edit ddraw.ini text file.
Look at ddraw_original.ini file for instructions.

ScummVM

DVD version

last published 1 year, 3 months ago

The game is played using ScummVm, but WINE is used to run the installer as some necessary files are contained within the setup.exe.
Make sure you have connected your GOG account in Lutris and that you own this game.

Make sure you have connected your Steam account in Lutris and that you own this game.
It seemed like a normal day. Sit back at your computer, put in a new CD-ROM and relax... unfortunately the galaxy had other plans. Without warning, a loud crash introduces you to the Starship Titanic: The Ship That Cannot Possibly Go Wrong. As the galaxy's most most prestigious, most impressive, largest and therefore most expensive interstellar liner, the Starship Titanic should be the flying treasure of the universe. Unfortunately something has, quite obviously gone wrong, or at least gone unexpectedly. The ship's main computer, Titania, has been sabotaged and gone insane. As a result, all the artificial personalities that manage the ship are also affected. You'll need to deal with a DeskBot, a BellBot, a BarBot not to mention a sarcastic parrot, a proud elevator and a stupid bomb. Without time or consideration to any other options, you find yourself quickly shanghaied aboard the Titanic, given an cheap, economy-sized room and put in charge of fixing the puzzling situation aboard the ship.
Starship Titanic is a 1st-person adventure game, described by some as a fusion of Myst if it had been conceived by Douglas Adams (author of Hitchiker's Guide to the Galaxy and creative force behind this game). With a basic set of navigational controls, the player must explore the starship's many rooms, obtaining and manipulating objects and conversing with many different characters in an effort to get better lodgings and set things right along the way. Conversation with these characters is done trough a parser system that recognizes key words that the player must input. At times, you are able to adjust dials which control various attributes of a robot character's personality and general usefulness.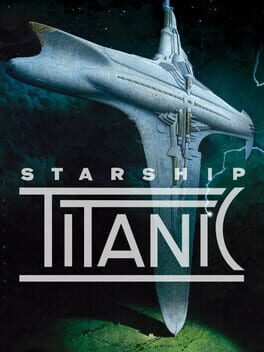 Genre:

Adventure, Puzzle

Platform:

Mac, Windows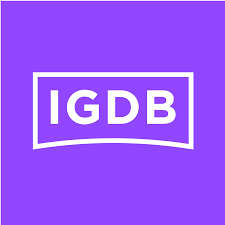 igdb

steam

protondb

steamdb

isthereanydeal

GOG

MobyGames

PCGamingWiki
66 users have this game