Wine

CD EN version

last published 3 months, 2 weeks ago

Spider-Man (2002) - 2 CD english Edition

- This script is compatible only with Spider-Man (2002) 2 CD english edition(Version=1.1 QA=2616).
- You will need CDs only one time during install.
- Game will be updated to 1.3 official patch version.
- Graphics options set to maximum.
- main game executable patched for widescreen screen with a 16:9 ratio/fov.
- Cinematics played only at 640x480 resolution, you can only hear audio but video is all black, see https://bugs.winehq.org/show_bug.cgi?id=54471
- If you go in graphics options menu, game resolution will be reset to 640x480. In this case, open game.ini file and change GAME_RESOLUTION value to your native screen resolution.
- You will find an Antimicrox profile file in the game folder for playing with a gamepad.
libretro

GameCube version

pcsx2

Sony PlayStation 2 version
Spider-Man, the classic comic book co-created by Stan Lee, is now a major motion picture. This conversion of the movie to the video game world takes the major storyline, characters and artwork of the Spider-Man movie and adds a lengthy backstory and new characters.
The Green Goblin is the main villain here, and as Peter Parker you must defy gravity using your spider crawl, web-slinging and spider-sense abilities to track down Spidey's nemesis through the skyscapers of New York City.
The major inclusion for this title over the previous Spider-Man series (on PlayStation, also by Activision) is aerial combat. Attack the enemy mid-air while web-slinging, rise and descend while swinging and banking around buildings create a greater emphasis on Spidey's greatest asset, the spider web.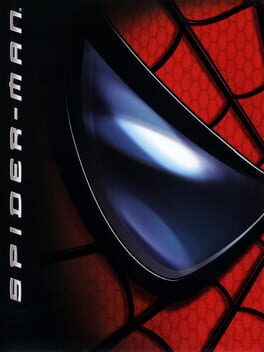 Genre:

Action

Platform:

GameCube, Sony PlayStation 2, Windows