Pro Pinball Timeshock
released in 1997
Wine

CD version

last published 3 years ago

CD
libretro

Sony PlayStation version

Make sure you have connected your GOG account in Lutris and that you own this game.
Timeshock! is a 1997 pinball computer game developed by Cunning Developments and published by Empire Interactive. It is the second game in the Pro Pinball series, and is themed around the concept of time travel.

The inclusion of a time machine fixture on the table facilitates the game's time travel theme. At any one time the player is in one of a handful of time zones, the main ones being: The Present Day, The Distant Future, Ancient Rome and The Prehistoric Age. Completion of certain objectives allows the player to travel between time zones (although some must be unlocked first, by means of completing secondary objectives).

Although the basic method of playing is persistent across time zones, the details of particular awards and objectives are themed towards the current time, for example, you might be awarded with a ray gun in the future, whilst in the present day you might be awarded with a magnet. This provides variety, and helps facilitate a wider set of goals.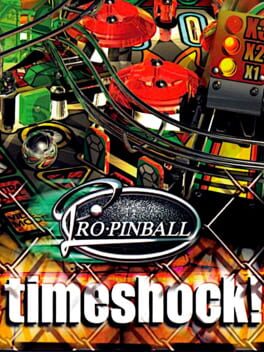 Genre:

Action, Pinball, Simulation

Platform:

Mac, Sony PlayStation, Windows