Make sure you have connected your GOG account in Lutris and that you own this game.
All it takes is the flick of a flipper to span the globe in this pinball classic from Spidersoft. Play on tables based on locales from all over the world, earn enough points and you can trek your way through Africa to the North Pole. It's not as simple as activating all the lights on a table, however. You'll need to steer your ocean liner across the Atlantic and navigate harsh deserts in your buggy in a series of challenging mini-games if you really want to travel to every corner of the Earth.
Spidersoft's novel twist on pinball guarantees something new and exciting with each table. Globetrotting gameplay and innovative simulation technology make Pinball World one of the most unique pinball games out there!
* Nineteen massive tables based on themes from all corners of the globe, making Pinball World the largest pinball simulator of its time.
* A set of interactive mini-games, which include everything from racing cars to submarines, link together the tables and keep the action going beyond each game of pinball.
* Each and every table includes multi-directional scrolling and loads of realistic mechanical animations thanks to pinball simulation technology which was truly cutting edge in its time.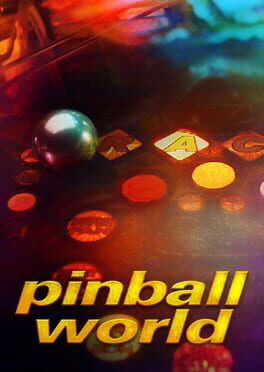 Genre:

Pinball

Platform:

Linux, MS-DOS