Wine

Demo version

last published 6 years, 5 months ago

Wine

GOG version

last published 1 year ago

Wine

GOG + fixes version

last published 2 weeks, 6 days ago

Installs graphics and music playback fixes

'bbe' is required to apply music fixes. Please install this from your distro repository.

If you choose software renderer, you also need to select 'Direct 3D [HW Accelerated]' in Video Options. Additionally, you won't be able to bind controls using software mode. To do this, rename ddraw.dll to something else and rename ddraw.dll.bak to ddraw.dll, then launch the game and set the controls. You will want to revert this change after setting your controls.
Make sure you have connected your GOG account in Lutris and that you own this game.
Welcome home, pardner! We've been waiting for you here in the town of Sanctuary. Take your boots off and sit a spell. Ex-Marshal James Anderson lived a quiet life with his wife and daughter. One black day that life was shattered by a fancy-dressed, greed driven land baron intent on plowing down his farm to make way for the railroad. Now Anderson's driven by revenge, which he'll exact in a spray of gunfire.
* Combines first-person Gun Slinging Action and Wild West Adventure in one game.
* Single or multiplayer gameplay over internet or LAN.
* Highly stylized characters with distinct personalities and weapons.
* Scaleable difficulty for novice to advanced.
* Gameplay involving puzzle solving to tease the mind as well as the trigger finger.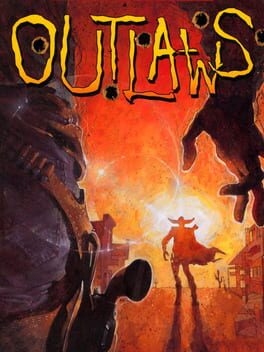 Genre:

FPS

Platform:

Windows