Mario is Missing!
released in 1992
MORE THAN JUST FUN AND GAMES!
Don't look now, but Bowser's back, and this time he's in your world! But where is that mastermind of reptilian trouble doing his dastardly deeds? And what has he done with Mario??
Welcome to Mario is Missing! Take a trek with your travel agent, Luigi, and see the world! Track down troublesome turtles. Figure out where in the world you are, and what on earth happened to Mario. If your grasp of geography is good enough, you'll get the goods, stomp the hoods, and grab Mario out of Bowser's ghastly guest house. A learning adventure that the whole family can share.
This is no Koopa stomping mayhem. It's a fun way to learn about our world. In the game, you get to:
Explore exotic cities
Steer through streets with maps and a compass
Get clues from friendly people
Read pamphlets for famous landmarks
Retrieve fun facts and figures from a computer database
Identify continents, countries, and cities to enlist Yoshi's aid
Take snapshots of your adventures… and rescue Mario!
To solve the adventure, reading is required.
The adventure begins unexpectedly as Mario steps right into Bowser's trap.
Navigate streets of unfamiliar cities, discover clues and return lost artifacts.
Once the city is set straight, Luigi snaps the perfect pic for his album of famous landmarks.
Use the Globulator to help Yoshi find Luigi so they can complete their mission and rescue Mario!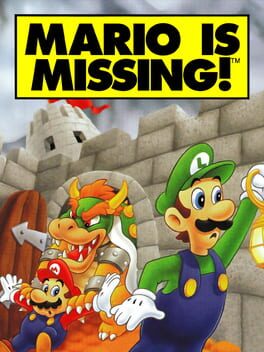 Genre:

Educational

Platform:

Mac, MS-DOS, NES, Super Nintendo