Mafia II: Director's Cut
released in 2011
Wine

1 version

last published 2 years ago

copy from the starndar edition
Make sure you have connected your GOG account in Lutris and that you own this game.
Mafia II: Director's Cut is a Compilation game, developed by 2K Czech and published by 2K Games, which was released in 2011.

Live the life of Vito Scaletta, a small-time gangster with plenty of ambition and a talent for taking care of business. As Vito rises through the ranks of a powerful mob family, he soon discovers that life as a wise guy is as dangerous as it is glamorous.

In a gripping and stylish action adventure, Vito must prove himself an efficient enforcer, a skilled getaway driver and a reliable hit-man. Set in a mythic post-war America, Mafia II: Director's Cut tells an intense story of friendship, loyalty, betrayal and revenge.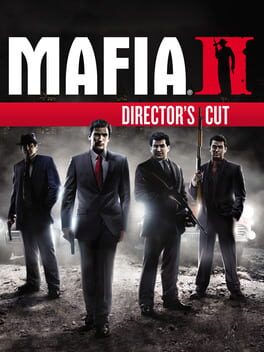 Genre:

Action, Adventure, Open World

Platform:

Mac, Windows, Xbox 360