libretro

Nintendo DS version

libretro

Nintendo Wii version

pcsx2

Sony PlayStation 2 version

rpcs3

Sony Playstation 3 version
BOND IS BACK.
Blending first-person shooting and third-person action, Quantum of Solace puts you in control of Bond's greatest weapon - his mind. Enter the ruthless world of international espionage through the single-player story, or test your secret agent skills across the globe with a variety of 12-player multiplayer modes.
BECOME THE NEW BOND
Use your MI-6 training in high-octane combat, explosive shootouts and stealth close-quarter takedowns.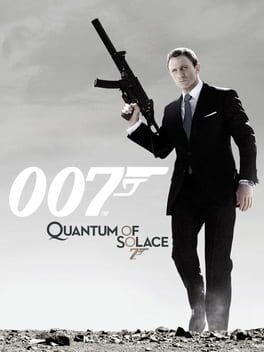 Genre:

Action, FPS, Shooter

Platform:

Nintendo DS, Nintendo Wii, Sony PlayStation 2, Sony Playstation 3, Windows, Xbox 360

Website:

www.007thevideogame.com