Jagged Alliance: Deadly Games
released in 1995
DOSBox

CD version

last published 3 years, 7 months ago

Installs the DOS version from retail CD.
Make sure you have connected your GOG account in Lutris and that you own this game.
The enemy is on the run. One more mortar shell should take them out. Still, you have to blow up the bridge by sundown, and Postie is starting to talk to himself again. Maybe you shouldn't let him keep that dynamite...
More ways to play. Play the new solo campaign or choose multiplayer mode via your network connection. More power. The included scenario editor provides infinite replay ability. Create your own maps, traps and enemies. Use the campaign editor to create your own deadly games. More mercenaries. Choose from 70 different mercs, including 10 new ones - plus all 60 of the original Jagged Alliance mercs. More weapons. Fun new war toys include mortars, grenade launchers, boobytrap kits and more! More terrain. Skirmish through jungles, deserts, towns and frozen wastelands.
And more attitude than ever!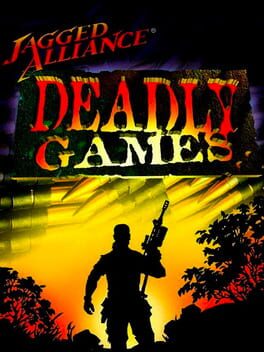 Genre:

Modern, Strategy, Turn-based

Platform:

Windows