ScummVM

GOG version

last published 3 years, 4 months ago

ScummVM

GOG + MULTI5 version

last published 7 months, 4 weeks ago

This script will install "Indiana Jones and the Fate of Atlantis" english Talkie version from GOG with multilanguage subtitles.

- This script is only compatible with the game installation file for Windows in exe format and english language (Talkie version) provided by GOG.
- Before to launch this installer, you have firstly to download game file installation in Windows exe format and "english" language from GOG. Then, in Lutris interface, select local file during install instead of "automatic download".
- Multilanguage: you could choose your preferred subtitles language during install between english, french, italian, spanish and german. The voices will still stay in english.
Credits:
(FR) https://www.planete-aventure.net/forums/viewtopic.php?f=50&t=6551
(IT) http://www.oldgamesitalia.net/traduzioni/indiana-jones-and-fate-atlantis-conversione-vers-talkie
(ES) http://traducciones.clandlan.net/index.php?page=academia%2Fsearch&search=indiana
(DE) https://www.la-patches.de/patches.php

ScummVM

MS-DOS version

last published 2 years, 8 months ago

Steam

Proton version

last published 1 year, 9 months ago

ScummVM

ScummVM - Archive version

last published 8 years, 2 months ago
Make sure you have connected your GOG account in Lutris and that you own this game.

Make sure you have connected your Steam account in Lutris and that you own this game.
1939 - the eve of World War II. Nazi agents are about to get their hands on a weapon more dangerous than the atom bomb. Only Indy can stop them before they unleash the deadly secret that sank Atlantis!
In Indiana Jones and the Fate of Atlantis, you play the role of Indiana Jones, famed archaeologist-adventurer, as he attempts to discover and explore long-fabled Atlantis. Nazi agents, eager to unleash the powers of Atlantis against an unsuspecting world, are hot on Indy's heels… or have they already passed him?
Here's where you come in: you direct the actions of Indy (and, occasionally, his one-time colleague turned psychic, Sophia Hapgood) in his search for Atlantis. Periodically, Indy will be called upon to drive a car, ride a camel, pilot a balloon, operate a submarine, and repair and use Atlantean machinery. Beyond that, there will be a heap of mysterious puzzles to unravel and a slew of dangerous encounters to survive. With the help of your wits, your fists, and your trusted companion, you and Indy will eventually discover the true Fate of Atlantis!
* Point 'n' click your way through fistfights, puzzles, balloon rides, car chases and Indy one-liners.
* Explore over 200 spectacular locations as you take Indy to such exotic backdrops as Monte Carlo, Algiers, and the island of Crete.
* Hear exclusive iMUSE create a musical score that follows your every move.
* Play and replay - three unique challenging paths to vanquish the Reich.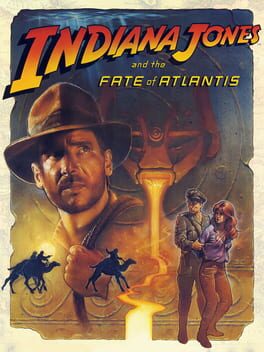 Genre:

Adventure, Point-and-click

Platform:

Amiga, Linux, Mac, MS-DOS, Windows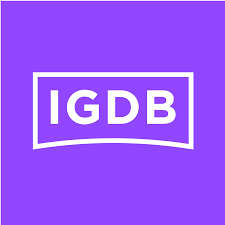 igdb

steam

protondb

steamdb

isthereanydeal

GOG

MobyGames

PCGamingWiki
638 users have this game