Genshin Impact
released in 2020
Linux

AAGL version

last published 1 day, 13 hours ago

Play "Genshin Impact" on Linux using "An Anime Game Launcher" open source project

- Install this script installer only on a hard disk with more than 190 Go free
- To use an already existing "Genshin Impact" install folder, move the folder in main Lutris game directory and rename it "Genshin Impact"

Wine

Standard version

last published 3 months, 2 weeks ago

This is a clean, standard default installation.

As of 4/17/2023 Genshin Impact works on clean installation without any workarounds required. This installer exists for that purpose.
Genshin Impact is a free-to-play, open-world action role-playing gacha video game developed by miHoYo. The game features an anime-style open-world environment and an action-based battle system using elemental magic and character-switching. The game is free-to-play and is monetized through gacha game mechanics through which players can obtain new characters and weapons. The base game is expanded regularly through patches using the games as a service model.
~Wikipedia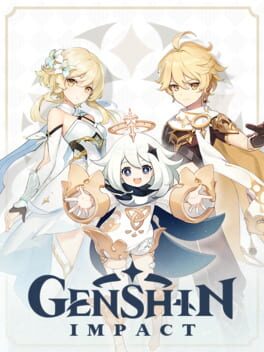 Genre:

Action, Adventure, Combat, Fantasy, Open World

Platform:

Android, Nintendo Switch, Sony Playstation 4, Sony PlayStation 5, Windows

Website:

genshin.hoyoverse.com
4452 users have this game
Free-to-play