Linux

2.6.0 Beta 2 version

Rating: ✅ PLAYABLE

last published 11 months, 4 weeks ago

Stable

Browser

Online version

last published 3 years, 3 months ago

3d webgl version
Freeciv is a Free and Open Source empire-building strategy game inspired by the history of human civilization.
Players of the Civilization series by Microprose should feel at home, since one aim of Freeciv is to have optional modes (called rulesets) with compatible rules.
Freeciv is maintained by an international team of coders and enthusiasts, and is easily one of the most fun and addictive network games out there!
That also means it has very extensive multilanguage support, something rare in games.
Features:
* Generally comparable with Civilization I & II.
* Up to 126 players!
* Artificial Intelligence (AI) computer-controlled players.
* Internet & LAN multiplayer (TCP/IP).
* Support for a great number of platforms; see Requirements.
* Premade maps & scenarios!
* More than 50 playable units and 541 nations.
* Modpack support!
* Internationalization (i18n): translations for many languages available.
* In-game help system.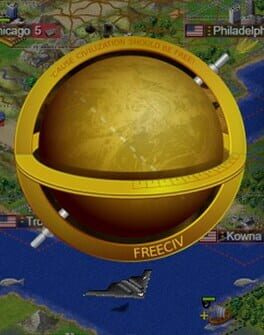 Genre:

Turn-based strategy

Platform:

Browser, Linux, Mac, Windows

Website:

freeciv.org
246 users have this game
Fully libre
Free