Wine

Epic Games version

last published 5 months, 2 weeks ago

Epic Game w/DXVK

Installs only epic games. Log in and install game manually.

Wine

Epic Games Store version

last published 1 year, 4 months ago

Elite Dangerous on the Epic Games Store

Wine

Epic Games v2 version

last published 1 year, 4 months ago

Epic Games version of ED, forked from a user who didn't set up the epicgames installer correctly.

If running Epic Games Elite Dangerous for the first time you will need to link your account on an actual windows install. I have tried to mitigate this problem using IE8, however it causes crashes. No action is needed if your Frontier account + Epic is already linked.
Be aware the launcher can show up black/glitchy, lower left corner witll be a blue botton to launch the game.

Wine

Standalone w/ DXVK version

last published 5 months, 2 weeks ago , last edit made 1 month, 1 week ago

Installs the Elite Dangerous launcher.

Download the setup exe by signing in to your Frontier account and visiting the My Downloadable Products page of the Frontier Store.
Select "Reboot later" after installing the launcher.

Steam

Steam (Proton) version

last published 2 years, 5 months ago
Elite Dangerous is the definitive massively multiplayer space epic, bringing gaming's original open world adventure to the modern generation with a connected galaxy, evolving narrative and the entirety of the Milky Way re-created at its full galactic proportions.
Starting with only a small starship and a few credits, players do whatever it takes to earn the skill, knowledge, wealth and power to survive in a futuristic cutthroat galaxy and to stand among the ranks of the iconic Elite. In an age of galactic superpowers and interstellar war, every player's story influences the unique connected gaming experience and handcrafted evolving narrative. Governments fall, battles are lost and won, and humanity's frontier is reshaped, all by players' actions.
400 Billion Star Systems. Infinite Freedom. Blaze Your Own Trail.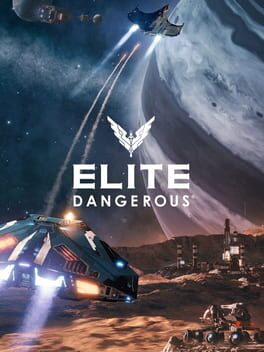 Genre:

Space simulation

Platform:

Mac, Oculus Rift, Sony Playstation 4, SteamVR, Windows, Windows Mixed Reality, Xbox One

Website:

www.elitedangerous.com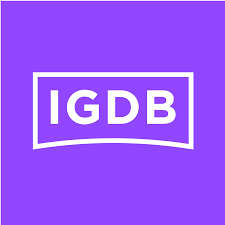 igdb

steam

protondb

steamdb

isthereanydeal
3941 users have this game