Crusaders of Might and Magic
released in 1999
Wine

GOG version

last published 4 years, 1 month ago
Make sure you have connected your GOG account in Lutris and that you own this game.
The Legion of the Fallen is sweeping the land, killing everything in its path. As Drake, a lone mercenary toughened by years of hardship, you're swept up into the midst of a Crusade. Your only mission is to rid the land of the same vile evil that had annihilated your family. Now is the time to be a Hero! Now is the time to fight with fury! Now is the time for you to forge your victories!
Live by the sword and you'll die by the sword. Live by stealth, quick, reflex, and an insatiable thirst for revenge and you might just get away with your life. Are you brave enough?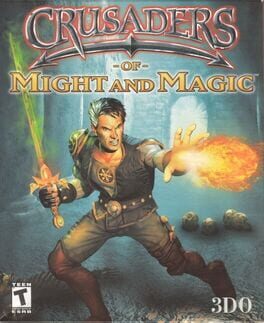 Genre:

Action, Fantasy, TPP

Platform:

Windows