libretro

Arcade version

Rating: ❔ UNKNOWN

libretro

Nintendo Wii version

Rating: ❔ UNKNOWN

libretro

Sega Saturn version

Rating: ❔ UNKNOWN

libretro

Sony PlayStation version

Rating: ❔ UNKNOWN

libretro

Sony PSP version

Rating: ❔ UNKNOWN
The arcade game "Magical Drop" received an updated version named "Magical Drop Plus 1!" that features aesthetic improvements and also introduces a "Solo Play" mode. Magical Drop Plus 1! was released in North America and Europe as "Chain Reaction"; in this version, the puzzle pieces are changed from spherical Drops to various items (such as food or celestial bodies) and the character-unique voice acting is replaced by a single male narrator.
All versions of the original arcade game were developed for Data East's "MLC" arcade hardware.
The game includes two game modes: the one-player score-based Solo Play (where additional lines of tiles regularly drop from the top of the screen) and two-player competitive Battle Mode (where the second player can be human or CPU opponents). Similar to Tetris Attack, players can make "chain reactions" by quickly creating near-simultaneous matches to either boost their score (in Solo Play) or fill up more of their opponent's playfield (in Battle Mode).
Magical Drop was ported to the Super Famicom, which includes a puzzle mode that challenges players to solve preset puzzles given a limited number of possible moves. The game was re-imagined for the Sony PlayStation and Sega Saturn with different, pre-rendered characters. The Sega Saturn port was going to be released in America by Koei, and appeared at E3 1997, however the American release was cancelled. Finally, a port of the game is part of Magical Drop III + Wonderful; this includes the PAL version of III + Wonderful, which retains the Magical Drop Plus 1! name as opposed to using Chain Reaction.
Platform:

Arcade, Nintendo Wii, Sega Saturn, Sony PlayStation, Sony Playstation 3, Sony PSP, Super Famicom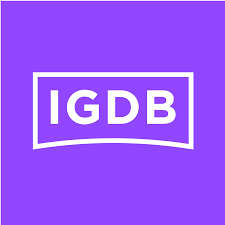 igdb

gamesdatabase

arcadedatabase
0 users have this game