Wine

DXVK version

last published 1 year, 1 month ago

Only sets up Origin and DXVK you'll need to download Battlefield 3 manually.

Please read before installing:

https://github.com/lutris/lutris/wiki/Game:-OriginTo play multiplayer please read this.

To play singleplayer, edit the command line arguments in Origin and add singleplayer.

If you encounter Problems using PunkBuster, download the latest PunkBuster Service Installer (pbsvc) and install it using "Run EXE inside Wine prefix".

If after starting the game, only a black Battlefield 3 Window appears. "Enable Windowed (virtual Desktop)" under Runner options.

Wine

DXVK, ReShade version

last published 1 year, 5 months ago

This installer will set up Origin in a suitable environment, compatible with DXVK and ReShade. BF3 has to be downloaded through Origin.

For ReShade users, place ReShade32.dll in the game's folder and rename it to d3d11.dll
Rarely this will not work, in that case rename it to dxgi.dll

DXVK is enabled by default. Make sure that you have followed this guide:
https://github.com/lutris/lutris/wiki/How-to:-DXVK

Esync is enabled by default. Make sure that you have followed this guide:
https://github.com/lutris/lutris/wiki/How-to:-Esync

In order to launch the game with your Linux browser, a browser User Agent switcher has to be installed. For firefox this add-on is ideal:
https://addons.mozilla.org/en-US/firefox/addon/ua-switcher

With your Linux browser go to:
http://battlelog.battlefield.com/bf3/servers
and set your User Agent to IE11 for that domain.

If you use NoScript make sure to add an exception for the following domains:
- battlefield.com
- akamaihd.net
- 127.0.0.1

The game is set to run in a vitrual desktop by default. That is because Alt+Tab does not work when the game is in fullscreen mode.
Make sure to set the virtual dekstop resolution to your monitor's resolution in the settings.

Make sure that the following Orgin features are disabled prior to launching the game:
- Origin WebHelper
- Origin InGame
- Origin Overlay for BF3

If the game window does not appear soon after joining a server click the windows button in the virtual desktop to have the window list updated.

A DX error will pop out from time to time when launching the game. Just ignore it and launch the game again.

If an Origin update comes out do not allow Origin to update itself. Instead, launch lutris through a terminal and use the option "Execute script" on lutris. Follow the instructions the appear on the terminal.
rpcs3

Sony Playstation 3 version

Make sure you have connected your Steam account in Lutris and that you own this game.
In Battlefield 3, players stepped into the role of the elite U.S. Marines. As the first boots on the ground, players experienced heart-pounding missions across diverse locations including France, Middle-East, and New York. As a U.S. Marine in the field, periods of tension and anticipation were punctuated by moments of complete chaos.
As bullets whizzed by, as walls crumbled, as explosions forced players to the ground, the battlefield felt more alive and interactive than ever before.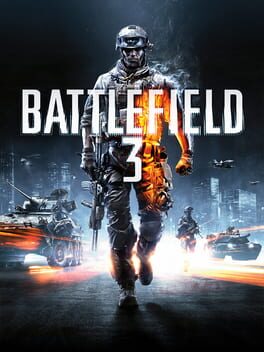 Genre:

FPS

Platform:

Sony Playstation 3, Windows, Xbox 360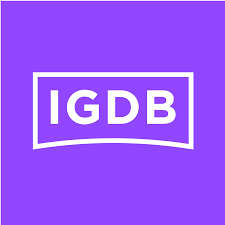 igdb

steam

protondb

steamdb

isthereanydeal

MobyGames

Origin

PCGamingWiki

WineHQ AppDB
404 users have this game