Battle Realms + Winter of the Wolf
released in 2012
Wine

GOG version

last published 1 year, 9 months ago
Make sure you have connected your GOG account in Lutris and that you own this game.
This digitally distributed game collection includes:
Battle Realms (base game)
Battle Realms: Winter of the Wolf (expansion)
Battle Realms is a fantasy real-time strategy innovation inspired by kung-fu movies and Japanese mythology. Players assume the role of the hero Kenji as they develop a village of peasants into a clan of highly specialized warriors. They must defend their village against barbarians, evil magicians and deadly ninja. The game puts the focus of gameplay on the battlefield and features detailed 3D environments, realistic weather effects and a unique battle gear system to advance the abilities of your warriors.
Battle Realms: Winter of the Wolf is a stand-alone expansion to Battle Realms, so it doesn't require that players own the original game. The expansion adds new structures, units, and heroes for each of Battle Realms' four clans. It has 12 single-player campaigns and 30 multiplayer maps.
The prequel's 12 new scenarios take place seven years before the events depicted in the original game, and they reveal how the Wolf clan, one of the game's four playable factions, rose from slavery under the Lotus clan.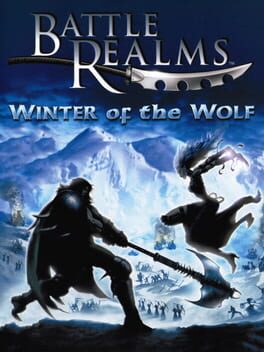 Genre:

Compilation, Real-time strategy

Platform:

Windows