Army Men: World War
released in 2000
libretro

Sony PlayStation version

Make sure you have connected your GOG account in Lutris and that you own this game.
16 missions await you and your green army as you wage war against the tan army through true world war environments including beaches, jungles, countrysides and war-torn cities. Each army man has a range of weapons to use, including pistols, flame throwers and the bazooka. You can also use heavy artillery such as tanks, jeeps and boats when normal attacks fail to breach the enemy line.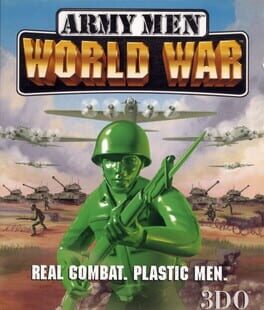 Genre:

Action, Modern, Shooter

Platform:

Sony PlayStation, Windows