libretro

Playstation version

Rating: ❔ UNKNOWN

last published 4 years, 5 months ago
libretro

Nintendo 64 version

Rating: ❔ UNKNOWN

libretro

Sony PlayStation version

Rating: ❔ UNKNOWN
At a staggering two feet above sea level, little green army men take their miniature war to new heights.
3DO first introduced N64 gamers to the world of injection-molded warfare with the green vs. tan action found in Army Men: Sarge's Heroes. Now, they are ready to take a fresh look at this epic struggle with a helicopter action game that's dripping with nostalgia and packed with creativity.
Like Sarge's Heroes, Army Men: Air Combat takes place both in the Army Men world and our world as well. The game contains a total of 16 missions, most of which unfold in our over-sized world of gargantuan dog dishes and nuclear-strength cherry bombs. When the war moves to the Army Men world, though, the environments are scaled properly to Army Men proportions.
A solid visual package takes gamers through a variety of environments, including a backyard scene, a beach area and an arctic expanse. Background graphics and special effects are solid, convincingly recreating a surreal combination of fantasy action within a realistic world.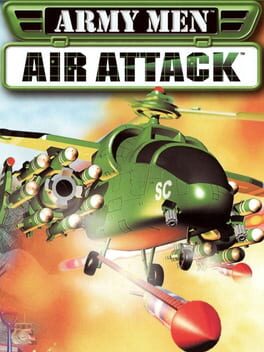 Genre:

Shooter

Platform:

Nintendo 64, Sony PlayStation, Windows