DOSBox

GOG version

last published 1 year, 1 month ago

"Alone in the Dark" GOG edition for DOSBox.

- multilanguage: you can choose text language during install between english (default), french, german, spanish and italian.

DOSBox

Windows GOG v1 version

last published 2 years, 2 months ago
Make sure you have connected your GOG account in Lutris and that you own this game.
A suspicious suicide. A chilling curse. A malevolent power. And a wicked dark secret. This is Derceto, legendary Louisiana mansion—where, against your better judgement, you're drawn into a world of shadows to explore the darker side of Jeremy Hartwood's imagination.
Despite a paralyzing sense of personal danger, your quest for truth drives you to investigate the old house. But, you didn't know that by entering Derceto, you'd be plunged into the daily nightmare that was Jeremy Hartwood's life. You weren't prepared for the torturous howls that resound from deep within its halls. You didn't foresee the shadowy corridors that seemingly have no end. You couldn't anticipate the brooding, gloom-filled rooms, the pervasive weight of dread, the heavy sense of evil that fills the atmosphere and the very house itself.
Had you known, you might have refused your task. But alas, you accepted, and now you must make your way through this spine-tingling adventure alone ... and in the dark.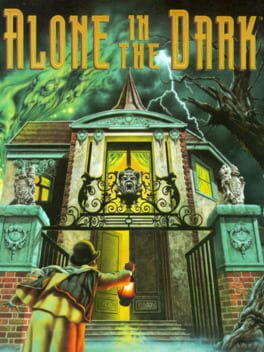 Genre:

Action, Adventure, Horror, Survival

Platform:

3DO, MS-DOS, PC-98