AGS

Demo version

last published 2 years, 6 months ago

AGS

Desura version

Rating: ✅ PLAYABLE

last published 11 months, 2 weeks ago

Uses the files from the Windows installer from Desura.

AGS

Groupees version

last published 1 year, 3 months ago

Uses the files from the Windows installer from Groupees.

Steam

Steam version

last published 8 years, 8 months ago
Make sure you have connected your Steam account in Lutris and that you own this game.
Embark on an epic cross-country journey that sends an unlikely hero deep into the heart of the wild west in search of love and an ancient, cursed treasure mine, said to contain inconceivable wealth!
Meet Al Emmo. He's single. He's also a feeble, forty-two-year-old Easterner. But he has a plan: travel out west, marry a mail-order bride, bring her back east to introduce to his aging parents, and prove that he's a real man! Are you ready?
But does Al have what it takes to be a cowboy? A stranger in town - a charming royal from Spain - competes for the object of Al's affections. And a looming thousand-year-old Aztec curse is bound to keep him on his toes. Brave a horde of desert perils including excessively-equipped prairie dogs, an extremist termite exterminator, arrow-happy Indians, and a liquor SO potent, you won't even remember your hangover!
Does redemption lie within the haunted depths of the Lost Dutchman's Mine? Is Al brave enough to enter? And will his parents even miss him? Find out in Himalaya Studios' Wild Western, point-and-click adventure game!
Developed and produced by Himalaya Studios, the team behind the popular and acclaimed free remakes of King's Quest 1, 2 ,3 and Quest for Glory 2.
Features:
* Steam Trading Cards and Badges
* Achievements
* Classic 2D-animated cutscenes
* Over 120 high-res, hand-painted background scenes
* More than 15,000 frames of fluid, pre-rendered character animation
* Unique Look, Interact, and Talk narrator messages for every location, item, and character
* Detailed speech portraits for all characters, all fully-voiced and lip-synced
* More than two hours of lovingly scored original music by Tom and Dianne Lewandowski
* Nine Acts filled with fun, excitement, humor, and danger!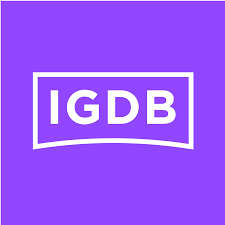 igdb

steam

protondb

steamdb

isthereanydeal

IsThereAnyDeal

MobyGames

PCGamingWiki

Wikipedia

WineHQ AppDB
96 users have this game
Open engine only